Friday, September 11th at 8:00 pm

Doors open at 7:00 pm with first come, first seating.

This concert is at the Town Hall Theater on the corner of Merchants Row and South Pleasant St.

$35 advance, $40 at the door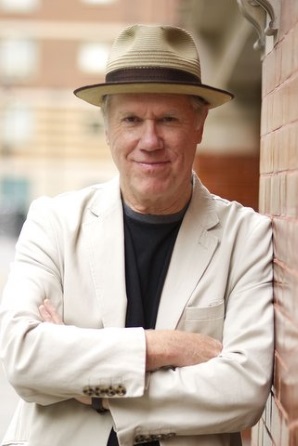 Loudon Wainwright III has had a long and illustrious career highlighted by more than two dozen album releases, a 2010 Grammy for Best Traditional Folk Album for "High Wide & Handsome: The Charlie Poole Project," and two previous Grammy nominations for "I'm Alright", 1985 and "More Love Songs", 1986. His 2012 recording, "Older Than My Old Man Now" was named one of NPR's Top 10 Albums of the Year. And in 2014, "Haven't Got the Blues (Yet)" — or HGTB(Y), for short — marks his the 26th career release to-date. Wainwright is perhaps best known for the novelty song "Dead Skunk (in the Middle of the Road)" and for playing Captain Calvin Spalding (the "singing surgeon") on the American television show, M*A*S*H.
His songs have been recorded by Bonnie Raitt, Johnny Cash, Earl Scruggs, Kate & Anna McGarrigle, Rufus Wainwright, and Mose Allison, among others. He has collaborated with songwriter/producer Joe Henry on the music for Judd Apatow's hit movie Knocked Up, written music for the British theatrical adaptation of the Carl Hiaasen novel Lucky You, composed topical songs for NPR's Morning Edition and All Things Considered and ABC's Nightline, and recorded several songs for the soundtrack of HBO's Boardwalk Empire.
As an actor, Wainwright has appeared in films directed by Martin Scorsese, Hal Ashby, Christopher Guest, Tim Burton, Cameron Crowe, and Judd Apatow.
Visit his website for more information: Loudon Wainwright III